More info
Spreader, L GARDENA is the ideal place for the convenient distribution of fertilizers and salt from the road on middle-sized areas.
Can be easily operated with the function of opening / closing of the grip, where you can also adjust the quantity to distribute.
The sliding lid features a sealing lip that closes the container and prevents the loss of material during the filling or after use. The special roller of the fertilizer spreaders GARDENA L distributes the material in a way perfectly uniform, precise, and only on the areas where it is needed. The spreader can be cleaned easily with water.
Features spreader L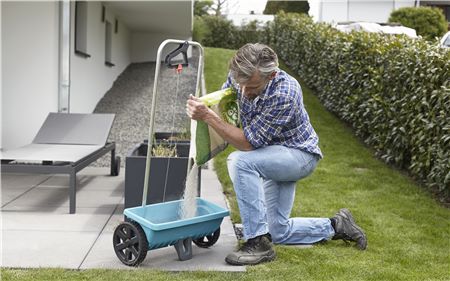 Year-round performance
The Spreader L can be used with spreading material in a variety of particle sizes – with fertilisers, seeds, granulate, sand and road salt. This enables its application all year-round, both in summer and in winter.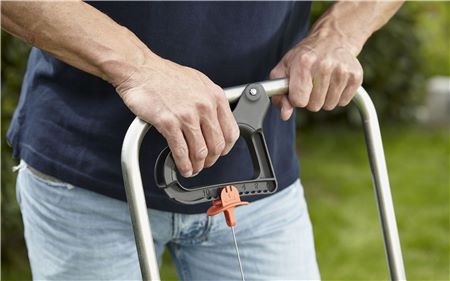 Convenient dosage
The open/close function on the handle enables precise dosage adjustment of the spreading material. Even the spreading quantity can be adjusted on the handle, without straining the back or having to bend down.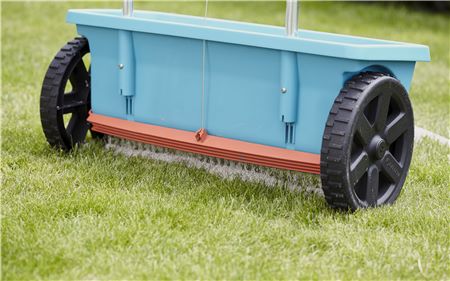 Even distribution
The special spreading roller provides even distribution of the spreading material. The sliding cover, in a 2-component material mix, closes the spreading container so tightly that no spreading material can accidentally spill or trickle out after use.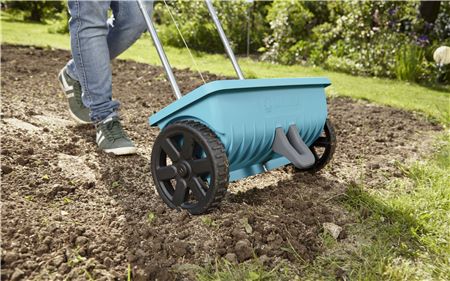 For all terrains
The large profiled wheels provide a firm grip and optimal traction on any surface.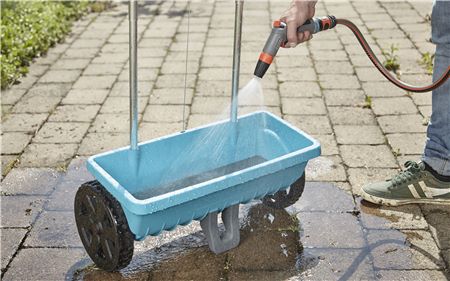 Corrosion- and weather resistant
The spreader is produced of corrosion- and weather resistant material and can be easily cleaned with water.