More info
The Fertilizer XL GARDENA is the ideal place for the convenient distribution of fertilizers and salt from the road on more extended areas.
The distribution disk spreads the material in a way perfectly smooth, and clean. The fertilizer XL can easily be operated with the function of opening / closing of the grip, where you can also adjust the quantity to distribute.
A cover panel on the distribution disk allows a precise distribution of the material and prevents it from affecting the user.
The spreader can be cleaned easily with water.
Features spreader XL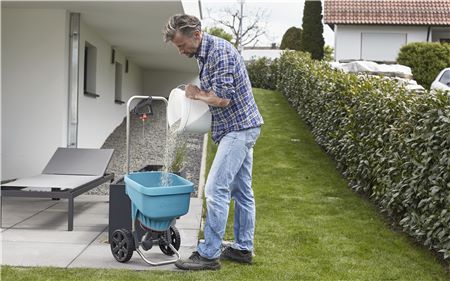 Year-round performance
The Spreader XL can be used with spreading material in a variety of particle sizes – with fertilisers, seeds, granulate, sand and road salt. This enables its application all year-round, both in summer and in winter.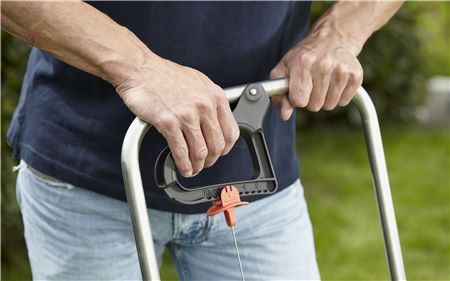 Convenient dosage
The open/close function on the handle enables precise dosage adjustment of the spreading material. Even the spreading quantity can be adjusted on the handle, without straining the back or having to bend down.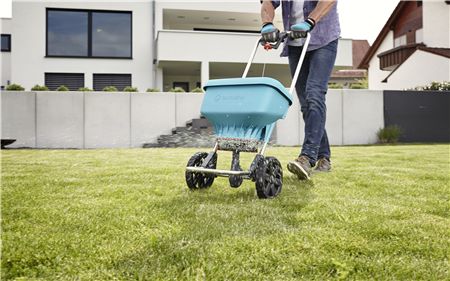 Even distribution
No tipping, no clogging. The spreading disk provides optimal functionality and even distribution of the spreading material. The spreading range varies from 1.5 to 6 metres (r = 1.5 – 3 m), depending on walking speed.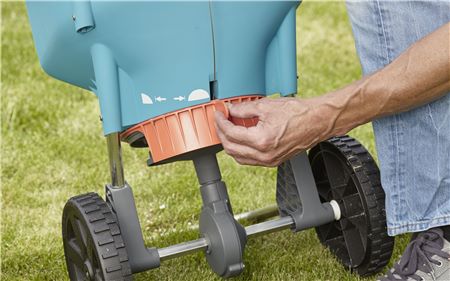 Spreads right up to the edge
An adjustable covering panel on the spreading disk enables precise distribution of the spreading material. This also enables spreading right up to the edge.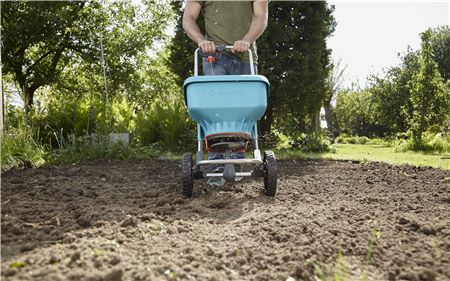 For all terrains
The large profiled wheels provide a firm grip and optimal traction on any surface.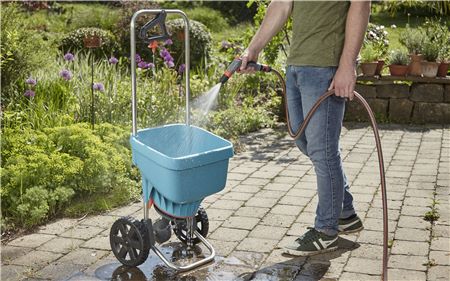 Corrosion- and weather resistant
The spreader is produced of corrosion- and weather resistant material and can be easily cleaned with water.