431-20 - Spreader, manual M
Recommended for surfaces up to 100 m2.

Telephone assistance for information before purchase.
---
We protect your data and your purchases
Fast shipping throughout Europe
Return accepted within 14 days
Description
Spreader, manual M GARDENA is ideal for the distribution of fertilizers and salt from the road on smaller areas.
The setting of the quantity for the material to be distributed is controlled directly on the handle with an ergonomic design.
The spreader is operated by using a crank.
A distribution disk in operating free features offers the optimal and uniform distribution of the material without problems.
The container is made of high quality plastic and is therefore extremely robust.
Features manual fertilizer spreader M

Usable all year round
The manual fertilizer spreader can be used to spread material of various sizes, such as fertilizers, seeds, granules, sand and salt. In this way it can be used all year round, both in summer and in winter.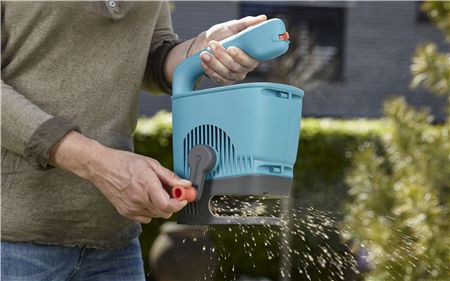 Handling
The manual fertilizer spreader is easy to use thanks to the practical crank. The speed of rotation adjusts the amplitude of diffusion.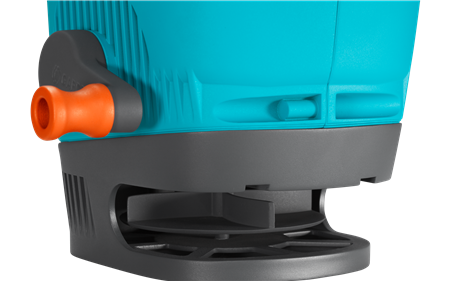 Uniform distribution
No material losses and no clogging. The spreader disc ensures optimum functionality and even distribution of the material. The diffusion width is from 1 to 4 meters (r = 0.5 - 2 m).