
India's Fastest Online Shopping Destination

Up to 500 sq m. Wifi. Intelligent. Easy to install without external intervention. Management of 4 work areas. Edge cutting function.

Telephone assistance for information before purchase.
---

After-sales assistance to the installation of the product.
---
Politiche per la sicurezza

(modificale nel modulo Rassicurazioni cliente)

Politiche per le spedizioni

(modificale nel modulo Rassicurazioni cliente)

Politiche per i resi

(modificale nel modulo Rassicurazioni cliente)
Your perfectly maintained garden, effortlessly! Landroid takes care of your garden yourself. Thanks to a series of features, Landroid is the automatic mower that is easy to install and program.
The Landroid Robot is shipped in its original packaging and is ready for use! Easily set up by following the instructions.
Data sheet
Battery type

Li-lon

Battery voltage (Volts)

20

Power battery

2.0 Ah

Height (cm)

20.5

Depth (cm)

55.8

Weight kg)

9.0

Warranty

Two years

Width (cm)

40.4

Cutting height max (mm)

60

Cutting height min (mm)

30

Work surface (sqm)

Fino a 500 mq
No customer reviews for the moment.
Customers who bought this product also bought:
Reviews
By
Roman O.
(Naklo Slaskie, Polonia) on 30 May 2019 (
WR141E - Landroid M500 robot mower
) :
Features Landroid S-M-L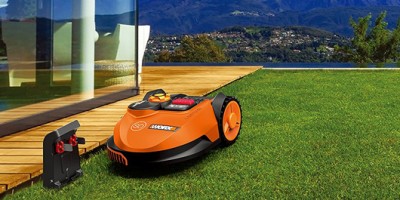 Charging system side
Charging system with side return above the perimeter wire anti-clockwise.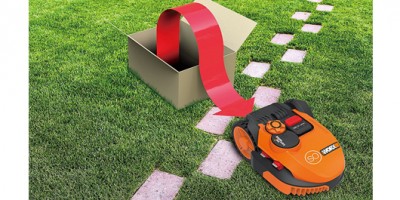 Ready-to-use
You need very little! The Landrod is already programmed. Just placed in the garden is ready to use immediately thanks to Plug-N-Play.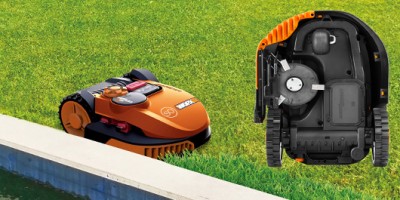 Cutting disk offset
Thanks to the cutting disk offset, can completely cut the lawn up to the edge.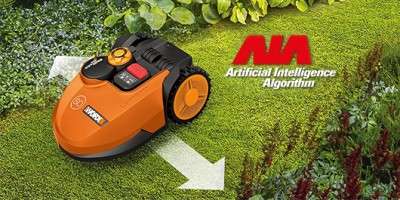 Technology HAGUE
The mower Landroid can be overcome easily, and without suspending the cutting, narrow passages and complex.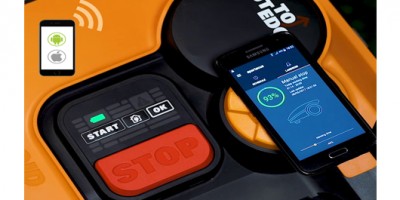 Programming and control with WI-FI
All job settings are easily programmable via the APP scaricapile for both system IOS is Android.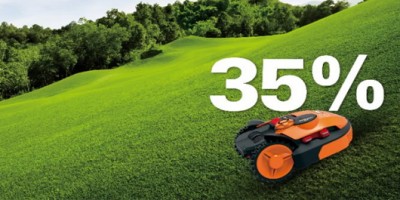 Slope of up to 35%
The Landroid is able to tackle climbs up to 20° (equal to an inclination of 35%).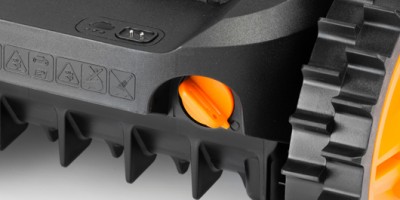 Rain sensor and ignition key
In case of rain, the sensor activates a return to charging base. For maximum safety, the Landroid it also has ignition key.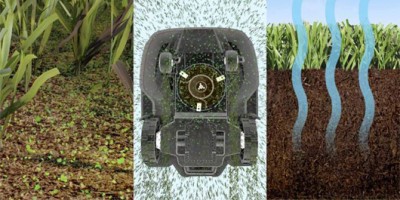 Cutting system Landroid
The sharp blades of the cutting disk of the Worx Landroid produce tiny clippings of grass invisible, that settling to the ground fertilize the lawn.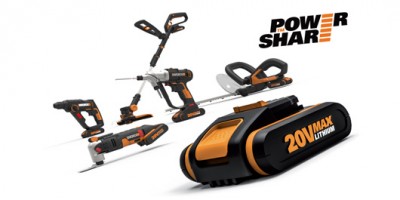 PowerShare technology 20V
The lithium-ion battery 20V enables the entire family of tools Power Share up to 20V maximum functionality and efficiency.